Waterproof Cat Backpack for Women
"The purrfect bag for every cat lover"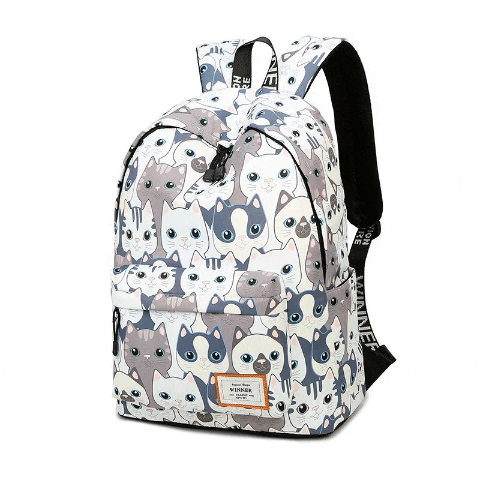 Why Get the Waterproof Cat Backpack for Women?
The bag is purrfectly made for cat lovers like you and me. The bag has a comfortable hand strap, smooth zipper, and an adjustable shoulder strap to ensure that you are very comfortable while you are wearing this cute backpack.
It is made from high-quality materials and has a big size interior that even a laptop will surely fit. Above all, it is made from waterproof fabric so you don't have to worry during the rainy season or if someone spills water in your beautiful bag.
CLICK TO GET YOURS NOW!!!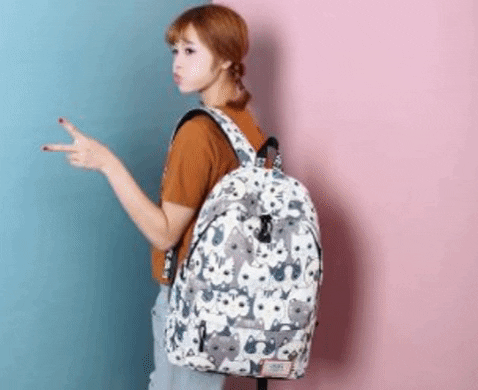 One of our customers shared her purchase with us:
"Good quality backpack. My daughter loved it. School girlfriends envious. Material strong, thick. No bad smell. 100% worth its price. Recommend buying"
CLICK TO GET YOURS NOW!!!
The Amazing Benefits
✔️ Made from high-quality materials
✔️ Perfect backpack for school or  traveling
✔️Size: 30.5(cm)X13.5(cm)X42.5(cm)
✔️ Purrfect gift for very cat lovers
✔️ Waterproof
The backpack is in High Demand and might not be available soon. So don't wait and secure your Waterproof Cat Backpack for Women Today! If you wish to buy this item and your country is not in our shipping list, please contact us at info@catcabz.com.
🛧 FREE SHIPPING WORLDWIDE!!! 🛧