Lovely Cat Backpack for Girls
"The purrfect backpack for every cat lover"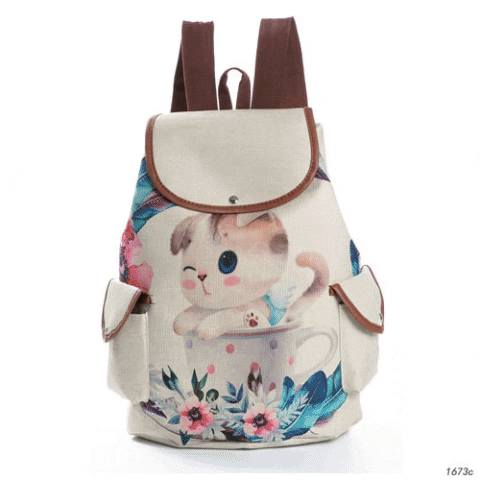 Why get the Lovely Cat Backpack for Girls?
Lovely Cat Backpack for Girls is made from high-quality materials to ensure that you are very comfortable while you are wearing the bag.
This Lovely Cat Backpack has a large capacity that aims to provide extra-large compartments. Side pockets to store everything you need for work, school or even when you're traveling. Above all, you can put an umbrella or cups or paper towels in the backpack's side pockets.
CLICK TO GET YOURS NOW!!!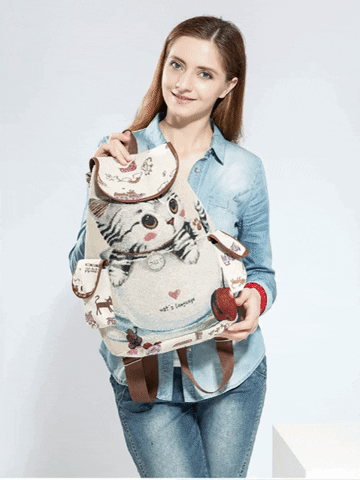 One of our customers shared her purchase with us:
"Lovely backpack! Tight, a large and very nice to look at. Wide shoulder straps, comfortable. Thank you, good luck!"
CLICK TO GET YOURS NOW!!!
The Amazing Benefits
✔️ Available in 6 different designs
✔️ Purrfect gift for cat lovers
✔️ Large Capacity
✔️ Made from high-quality materials
The backpack is in High Demand and might not be available soon. So don't wait and secure your Lovely Cat Backpack for Girls Today! If you wish to buy this item and your country is not in our shipping list, please contact us at info@catcabz.com.
🛧 FREE SHIPPING WORLDWIDE!!! 🛧
Don't forget to follow us on our Social Media Accounts: Facebook, Twitter, Instagram, Pinterest, and our Youtube Channel