Flea and Tick Collar for Cats
"The purrfect way to get rid of fleas and ticks"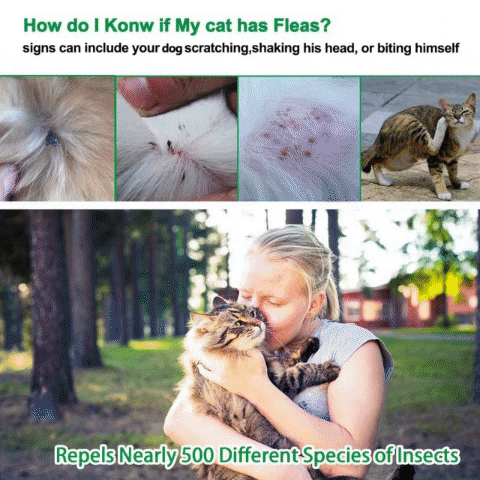 Why Get the Flea and Tick Collar for Cats?
It is made from the natural essential oil and it doesn't contain any toxic chemicals, so it is 100% safe for cats to use. It's more convenient than other methods since you don't have to give pets a pill or rub chemicals on your cat's fur. Just put it on and allow the medication within to get rid of fleas and ticks.
This product can last for 8 months.
It can kill flea, tick, lice, mosquito and any other harmful pests for cats.
It will bring the most sufficient method in protecting your pet.
The length of the collar is 34.5 cm long, so you can easily adjust the collar to fit the length for any sized cat from 8 weeks old.
It functions well when washing your pet or even in the rain due to the water-resistant design.
Purrfect gift for every cat lovers especially when the flea season comes.
CLICK THE RED "ADD TO CART" BUTTON ABOVE TO GET YOURS NOW!!!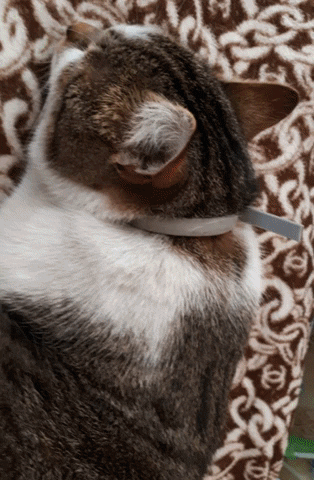 One of our customers shared her purchase with us:
"It's accurate and works very well, it has a nice smell. The most effective and fastest way to get rid of fleas and ticks"
Get rid of fleas and ticks NOW! So don't wait and secure the item Today! The Collar is in High Demand and might not be available soon. BUY NOW!
CLICK THE RED "ADD TO CART" BUTTON ABOVE TO GET YOURS NOW!!!
Notes:
*Do not let children play with the collar
*Do not allow the cat to chew or eat the collar
*Consult the veterinarian before using with sick, elderly or pregnant cats.
If you wish to buy this item and your country is not in our shipping list, please contact us at info@catcabz.com.
FREE SHIPPING WORLDWIDE!