Fashionable Cat Sweater
"The purffect sweater to keep your cat warm"
Why Get the Fashionable Cat Sweater?
The Sweater is made from woolen material. Woolen is a type of yarn made from carded wool and the woolen yarn is soft, light and stretchy. So, your feline friends will certainly feel comfortable and warm throughout winter.
Above all,  our Fashionable Cat Sweater is available in three different colors: White, Blue, and Pink. For sizes, kindly check the picture above.
CLICK TO GET YOURS NOW!!!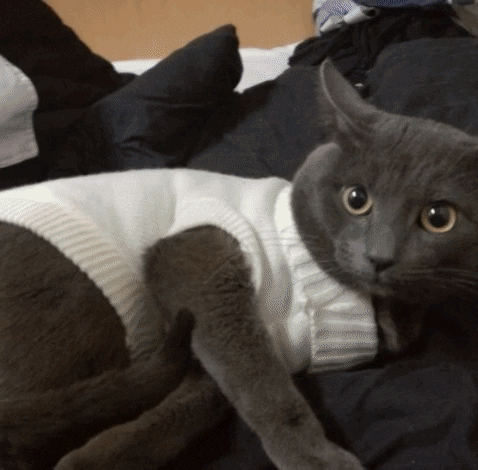 One of our customers shared her purchase with us:
"All match the description and photos. Our cat 3,8 kg fit size L perfectly! Like The sweater, recommend."
CLICK TO GET YOURS NOW!!!
The Amazing Benefits
✔️ Soft, light, and stretchy
✔️ Made of high-quality material
✔️ Keep your feline friend warm
✔️ Fashionable
The sweater is in High Demand and might not be available soon. So don't wait and secure one TODAY! If you want to buy this item and your country is not on our shipping list, please contact us at info@catcabz.com.
🛧 FREE SHIPPING WORLDWIDE!!! 🛧
Don't forget to follow us on our Social Media Accounts: Facebook, Twitter, Instagram, Pinterest, and our Youtube Channel