Cat Bath Bag
"Avoid those nasty cat scratches NOW"
Why Get the Cat Bath Bag?
It helps you avoid cat scratches during bath and grooming time for your cat. All you have to do is to help your cat wear the bag from behind to his/her neck then you can start grooming or bathing him/her.
This product is designed to be safe for you and your cat and it is made with high-quality material to ensure durability and safety.
Our Cat Bath Bag  is suitable for cat's grooming, bathing, cutting nails, picking ears, cleaning teeth, feeding, using eye drops, giving medicines and shots, etc
So, if you want to avoid those nasty cat scratches make sure to order one today!
CLICK TO GET YOURS NOW!!!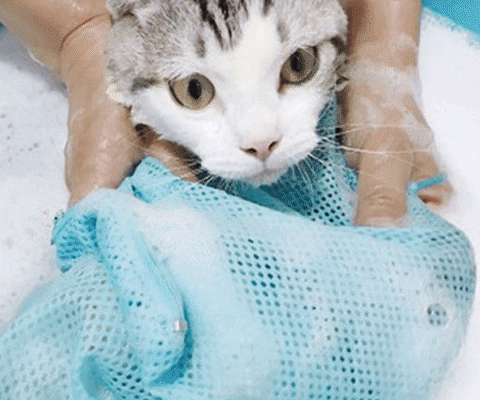 One of our customers shared her purchase with us:
"I Ordered 2 for my cats and they weight around 4-5 kg. The bag is adjustable and the front has a zipper to pull legs and cutting nails and I find it great. I recommend this product. Thank you."
CLICK TO GET YOURS NOW!!!
The Amazing Benefits
✔️ Made from high-quality materials.
✔️ Say goodbye to Cat Scratches.
✔️ Ideal for cat grooming, shower bath, and many more
✔️ Designed to be safe for you and your cat.
✔️ It has two front zippers to allow cleaning of front paws, as well as nail clipping.
✔️ Three rear zippers for easy access to rear paws and hindquarters.
The bag is in High Demand and might not be available soon. So don't wait and secure the bag TODAY! If you want to buy this item and your country is not on our shipping list, please contact us at info@catcabz.com.
🛧 FREE SHIPPING WORLDWIDE!!! 🛧