Cat Bath Bag
"Avoid those nasty cat scratches NOW"
Why Get the Cat Bath Bag?
It helps you avoid cat scratches during bath and grooming time. All you have to do is to help your cat wear the bag then you can start grooming or bathing your feline friend.  The bag is also suitable for cutting nails, picking ears, cleaning teeth,  and many more. So, if you want to avoid those nasty cat scratches make sure to order one today!
CLICK TO GET YOURS NOW!!!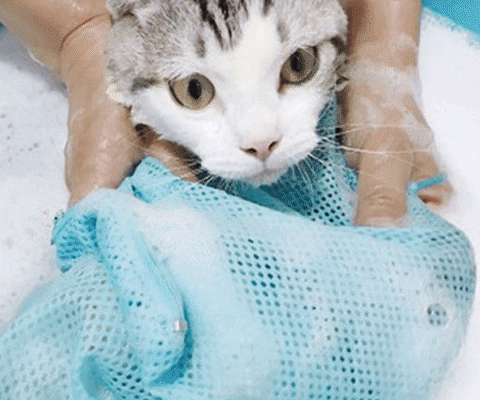 One of our customers shared her purchase with us:
"I'm very happy with my purchase. I wish I had bought this like years ago! Cutting my Oliver's nails and brushing her teeth is traumatizing for both of us. Now, I can groom her in half the time as before without involving lots of crying, snapping, and scratching."
CLICK TO GET YOURS NOW!!!
The Amazing Benefits
✔️ Made from high-quality materials
✔️ Breathable and durable
✔️ Ideal for cat grooming, shower bath, and many more
✔️ Three rear zippers for easy access to rear paws and hindquarters
The bag is in High Demand and might not be available soon. So don't wait and secure the bag TODAY! If you want to buy this item and your country is not on our shipping list, please contact us at info@catcabz.com.
🛧 FREE SHIPPING WORLDWIDE!!! 🛧